Providing a Supportive Environment
Admin
October 25, 2016
/
5 mins read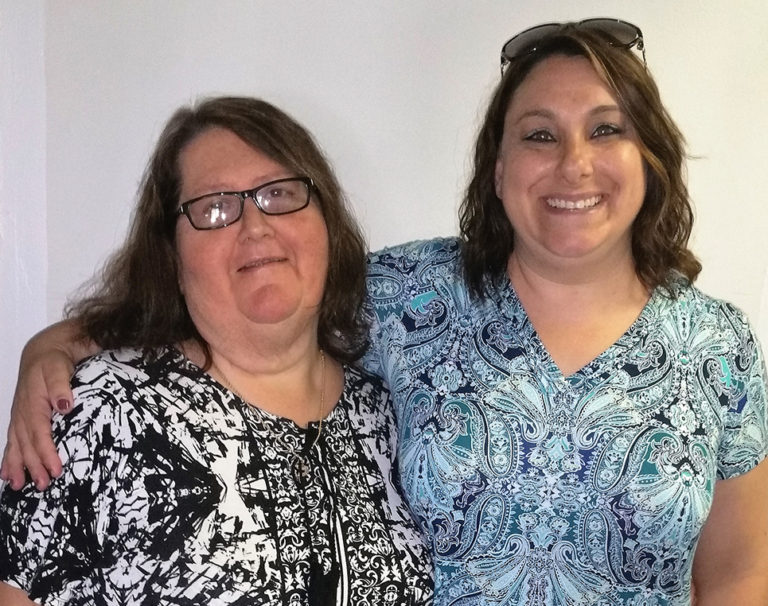 When I thought about writing a success story, it only took me a few minutes to realize that successes are the cumulative result of building positive relationships between client and case manager. I write about one of the first clients I began working with in 2011 and what we have accomplished together.
As a licensed clinical social worker, I had just started to work in case management at JESPY when I met Heather. She was the second client assigned to me. I learned really quickly that my job was to find out the client's hopes, dreams, goals and to help them attain them. It was not my job to decide for them, but to only assist and advocate as hard as I could.
Heather had completed her classes in cosmetology but was still trying to get past the New Jersey Board of Cosmetology's licensing exam. The roadblock was that Heather needed the state board's consent for accommodations in taking the test, as she has an auditory processing disorder. The approval was not forthcoming.
I advocated on Heather's behalf, working my way up the state board's administration until finally I reached the President. With her assistance, Heather sat for the exam and passed with flying colors. Heather was able to transition over the next few years from jobs focused on retail into her chosen career as a hairstylist.
I have seen Heather become more responsible with each position she has held. She is now working in a position she loves which comes with the responsibility of opening and closing the salon. Actually, Heather received a large bonus for top sales at the salon in July!
I was there when Heather was making her wedding plans and when she actually had the ceremony. I was there through the decisions to get new pets, when she changed jobs, when she decided on vacation spots. I was even there when she decided that knitting was wonderful and she started to make items for sale at all the JESPY art shows.
I believe that every milestone Heather has achieved over the past 5 years, from her marriage to her career, have been successes for both of us. I get as much satisfaction out of seeing her do well as she gets from achieving these successes.
Providing a supportive environment and building relationships with my clients that foster their successes is why I love my job! – Sherry Scucci-Hamilton, LCSW